Reading buddies can be very helpful when encouraging your child to read. They are cuddly, don't criticize and are perfect to be read aloud to. There are many fabulous reading buddy programmes which incorporate stuffed animals and even live ones. Kids love to choose their favourite, curl up and just read...hassle free!
Unwrapping...
Authored by Carmen Oliver
Illustrated by Jean Claude
Unwrapping some illustrations for you..
My review...
Adelaide brings a very special friend to school as her reading buddy. Her very own Bear waits in the wings as this little girl informs her startled teacher why bears are the best reading buddies ever. She explains why to her teacher hoping she will be allowed to have Bear as her own.
"Bears can sniff out a good book with their snouts. They love, love, love adventure stories... and mystery novels... and good old fashioned fairy tales. Mrs. Fitz-Pea, did you know that bears can build peaceful spaces for you to curl up and read uninterrupted for as long as you want? They sit right beside you and position the book perfectly so you both get to share and enjoy a good story. They have super-sensitive ears to listen if you are having difficulty and need to sound out a word. Big old bears alway have their arms ready and waiting to give you a great big bear hug if you get frustrated and can't figure out the words.They know precisely how to mend a ripped page if their claws get caught flipping the delicate pages. They roar at the top of their lungs to express pure joy and adoration after you have successfully tackled your book, read it though from cover to cover, and succeeded! Yes!!! High five Bear and let's happy dance our victory!
And Mrs. Fitz-Pea do you know what is the best part of all? Bears are always hungry to sniff out and read one more book. Bear book buddies inspire you to read because they know that reading is so much fun!"
Do you think Adelaide's teacher will agree to having Bear join the reading buddy programme in her class even though he is super big and appears a tad intimidating? Will he be allowed to be Adelaide's reading coach and mentor?
Well, it sounds like a perfect plan to me and if I were Adelaide's teacher I would not only be asking Bear to come on in but asking him if he has any bear friends that he can invite to come along and read with the other kids too! That would be a "beary" good idea in my opinion.
Carmen's reading buddy was a yellow duck ride-on toy. Together, they wheeled around her world reading nursery rhymes by Mother Goose, poems from Shel Silverstein, and picture books by Dr. Seuss. With her grandmother, they read her favorite book Sandman's Stories of Twinkle-Eyes before bed. At night, she dreamt about the mice characters living inside the kitchen pantry and the wily cat Puss that dogged their every move. Story was rooted inside of her and before long she began planting story seeds of her own.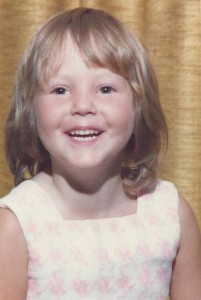 She grew up in southern Manitoba, Canada, surrounded by lakes and prairie grasses. She built tree forts, caught tadpoles, sailed on homemade rafts and concocted mud pies and snow slushies. In high school, she anchored on the TV and radio station and wrote for the school newspaper, but eventually she entered a computer science program at college and began writing as a programmer analyst. In 2000, she married an amazing man and their three beautiful children became her new reading buddies. Inspired by parenthood, she cultivated new stories and nurtured them until they blossomed and produced fruit. Bears Make the Best Reading Buddies is her debut picture book. When she's not writing, she loves gardening, cheering on her kids from the sidelines and blue-sky days. Carmen lives in Round Rock, TX with her family.
Read on and read always!
It's a wrap.
Contact me at
storywrapsblog@gmail.com